Mass Care Emergency Assistance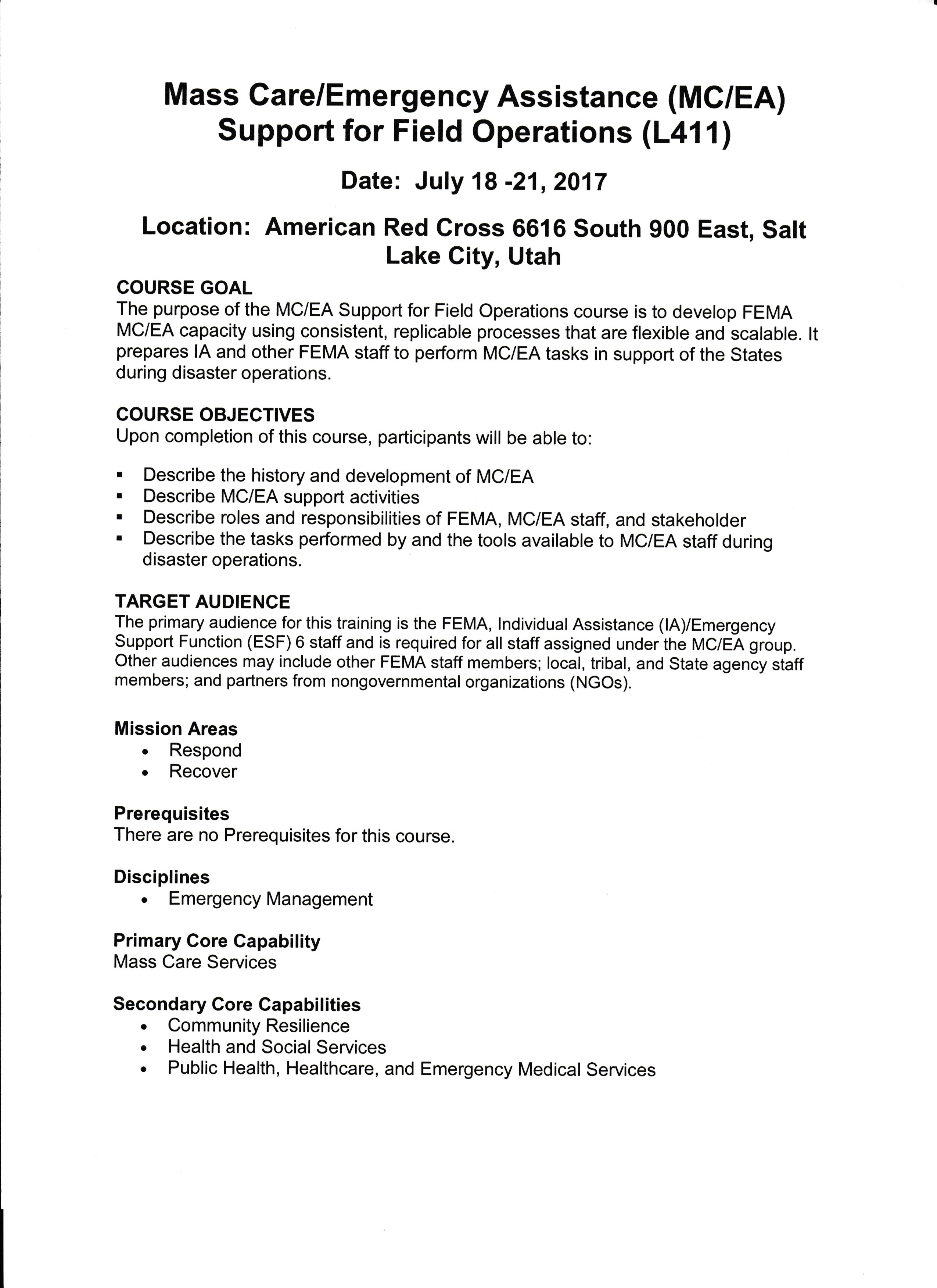 The purpose of this course is to develop FEMA Mass Care/Emergency Assistance capacity using consistent, replicable processes that are flexible and scalable. It prepares IA and other FEMA staff to perform MC/EA tasks in support of the States during disaster operations.
Course Objections:
Upon completion of this course, participants will be able to:
Describe the history and development of MC/EA
Describe MC/EA support activities
Describe roles and responsibilities of FEMA, MC/EA staff, and stakeholder
Describe the tasks performed by and the tools available to MC/EA staff during disaster operations.
There are no prerequisites for this course.