National Mass Care Exercise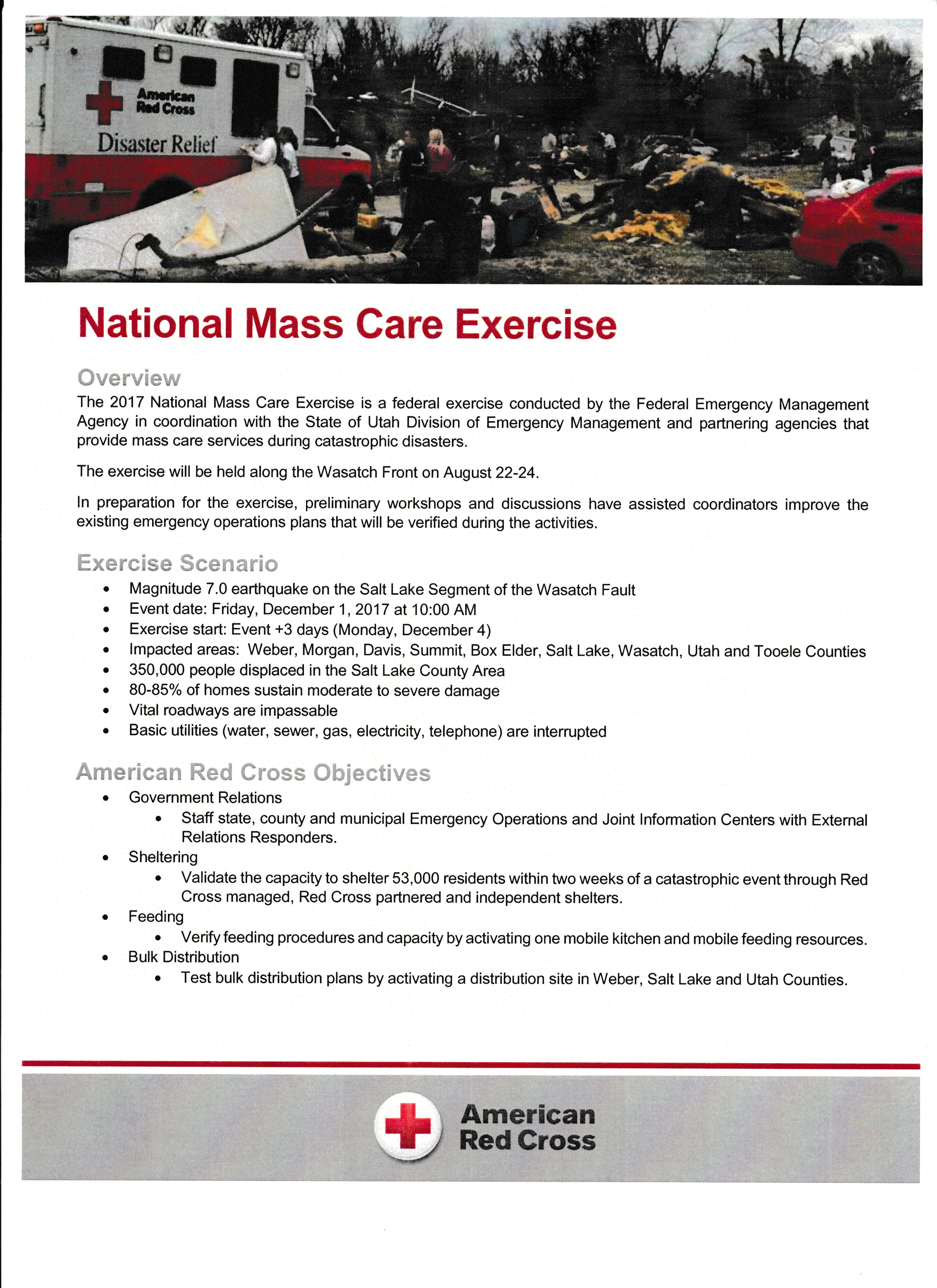 The 2017 National Mass Care Exercise is a federal exercise conducted by the Federal Emergency Management Agency in coordination with the State of Utah Division of Emergency Management and partnering agencies that provide mass care services during catastrophic disasters.
The exercise will be held along the Wasatch Front on August 22-24.
This is the scenario for this exercise:
It is a 7.0 earthquake on the Salt Lake Segment of the Wasatch Fault. It is a December Day at 10:00 am. The impacted areas include Weber, Morgan, Davis, Summit, Box Elder, Salt Lake, Wasatch, Utah, and Tooele Counties. 350,000 people have been displaced in the Salt Lake County Area. 80-85% of homes sustain moderate to severe damage. Vital roadways are impassable. Basic utilities are interrupted.
This exercise will also focus on the government relations, sheltering displaced residents, feeding procedures, as well as bulk distribution in Weber, Salt Lake, and Utah Counties.