A Brush With Kindness Program
A Brush with Kindness is an exterior home preservation program that offers painting, landscaping and minor repair services to eligible homeowners so they can continue to live in safe, decent homes for years to come.
We use volunteers to help with the affordable exterior work. The materials need to be paid for with a no-interest loan based on your income and ability to repay. If your income won't allow this repayment, you will be denied.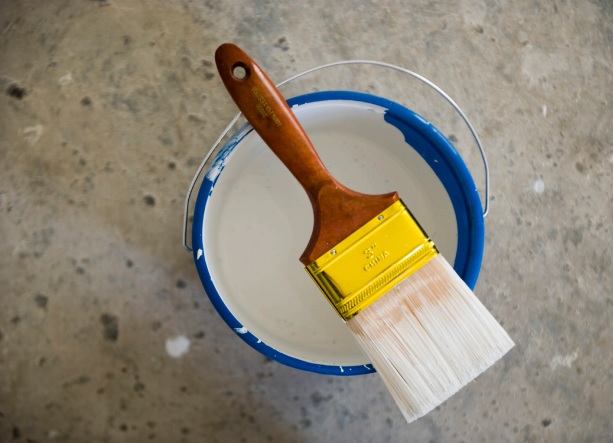 Please ensure you meet and understand the requirements
Apply for the ABWK program online 
OR
Return complete applications to:
Habitat for Humanity of Weber and Davis Counties
Attn: ABWK Applications
2955 Harrison Blvd Ste 202
Ogden, UT 84403
Program Requirements:
Must own and occupy a homes that needs and could benefit from short-term exterior improvements
Must meet income guidelines (2017) for those who are in need of labor AND materials.

For those who are in need of only labor are able to apply for the Labor-ONLY application if their income is below the upper-level number.

Must be willing to partner with Habitat for Humanity of Weber and Davis Counties
Must be unable to afford necessary home improvements and/or unable to complete them due to age, disability, or circumstance
Income Guidelines 2017
*These numbers may be subject to change
| Family Size | Gross annual household income |
| --- | --- |
| 1 | $16,100-$32,220 |
| 2 | $18,600-$36,780 |
| 3 | $20,700-$41,400 |
| 4 | $24,600-$45,960 |
| 5 | $28,780-$49,680 |
| 6 | $32,960-$53,340 |
| 7 | $37,140-$57,000 |
| 8 | $41,320-$60,720 |
Program Instructions
Fill in all blanks.
If question doesn't apply to you, mark N/A. 
Incomplete applications WILL NOT be considered.
Attach additional sheets as needed.
Sign and date the authorization and release forms
If there are co-applications, both must sign.
Enclose copies of the following documents (DO NOT SEND ORIGINALS) with application if you are requiring materials in addition to labor.
Send to info@habitatwd.org or mail to Habitat for Humanity of Weber and Davis Counties.
your 2015 income tax return

If you did not file taxes for 2015, please provide a letter, signed by you, that states you did not file taxes and the reason why.

Your last two (2) paycheck stubs or other proof of income.
You last two (2) bank statements showing all checking, saving, and loan balances.

If you do not have a bank account, please write that on the application.

Proof of child support and/or public assistance if you receive them

such as: SSI, TANF, Social Security, disability, food stamps, etc.

Proof of home ownership

Deed of Trust or most recent property tax receipt
Additional Criteria
Home must be in Weber or Davis County, Utah.
Must not be any liens against the property other than mortgage liens.
Homeowner must be current on insurance and property taxes at time of repairs and through repayment period.
Applicant must be homeowner, must live in the homes, and the home must be the homeowner's primary residence.
Home cannot be used in a manner that violate local, state, and federal law.
At the time of selection, homeowner must intend to continue to reside in the home as primary residence for at least the next three years.
Family must agree to continue to maintain the home to the best of their ability (keep neat, clean, and in good repair) so as not to reduce its value or that of the neighborhood. 
We look forward to receiving your application
If you have any questions, please call our office at (801) 475-9821.
You can reach us by email at info@habitatwd.org.
Sincerely, 
Habitat for Humanity of Weber and Davis Counties