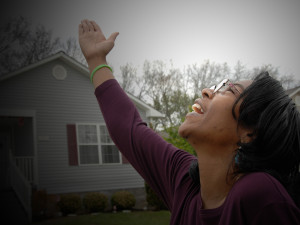 Habitat for Humanity of Weber and Davis Counties is a nonprofit organization that partners with local low-income families to help them build or renovate, and then buy, their own homes within our two-county service area.  Habitat homes are simple, decent, safe, and affordable.  Habitat homes are affordable for our partner families because:
our families and other unpaid volunteers provide much of the construction labor
we sell our homes to qualified low-income families at no-profit prices
we provide no-interest home loans
our home loans offer affordable monthly payments
Selection of Partner Families
Habitat for Humanity of Weber and Davis Counties uses three basic criteria to select our partner families. We will review each family's:
need for better housing
willingness to partner with Habitat
income and ability to pay for a Habitat home
Individuals or families who live or work in Weber or Davis County could qualify for a Habitat home if their gross annual household income for 2015 will be:
*   These numbers reflect 25% to 50% of median income for each family size.
**  Please contact us at (801) 475-9821 for income requirements for larger families.
Our Income Requirements
| Family Size | Gross annual household income |
| --- | --- |
| 1 | $15,350-$30,660 |
| 2 | $17,550-$35,040 |
| 3 | $20,160-$39,420 |
| 4 | $24,300-$43,800 |
| 5 | $28,440-$47,304 |
| 6 | $32,580-$50,808 |
| 7 | $36,730-$54,312 |
| 8 | $40,890-$57,816 |
Income requirements updated annually