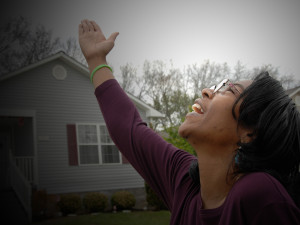 Habitat for Humanity of Weber and Davis Counties is a nonprofit organization that partners with local low-income families to help them build or renovate, and then buy, their own homes within our two-county service area.  Habitat homes are simple, decent, safe, and affordable.  Habitat homes are affordable for our partner families because:
our families and other unpaid volunteers provide much of the construction labor
we sell our homes to qualified low-income families at no-profit prices
we provide no-interest home loans
our home loans offer affordable monthly payments
Selection of Partner Families
Habitat for Humanity of Weber and Davis Counties uses three basic criteria to select our partner families. We will review each family's:
need for better housing
willingness to partner with Habitat
income and ability to pay for a Habitat home
Individuals or families who live or work in Weber or Davis County could qualify for a Habitat home if their gross annual household income for 2017 will be:
*   These numbers reflect a percentage of the median income for each family size.
**  Please contact us at (801) 475-9821 for income requirements for larger families.
Our Income Requirements 2017
| Family Size | Gross annual household income |
| --- | --- |
| 1 | $16,100-$32,220 |
| 2 | $18,400-$36,780 |
| 3 | $20,700-$41,400 |
| 4 | $24,600-$45,960 |
| 5 | $28,780-$49,680 |
| 6 | $32,960-$53,340 |
| 7 | $37,140-$57,000 |
| 8 | $41,320-$60,720 |
*Income requirements updated annually
Submit copies
Enclose copies of the following documents (DO NOT SEND ORIGINALS) with the application to info@habitatwd.org or mail to the main office:
-Your 2016 income tax return. If you did not file taxes for 2016, please provide a letter, signed by you, that states you did not file taxes and the reason why.
-Your last 2 paycheck stubs or other proof of income
-Your last 2 bank statements showing all checking, savings, and loan balances. If you do not have a bank account, please write that on your application
-Proof of child support and/or public assistance (Such as SSI, TANF, Social Security, disability, food stamps, etc) if you receive them.
-Proof of home ownership (this may include recent property tax receipt or Deed of Trust)
Apply Today
If you are eligible to apply for a Habitat Home, visit our application and fill it out thoroughly.
Email us at info@habitatwd.org or call us at 801-475-9821 if you have concerns or questions.
Main Office
Habitat for Humanity of Weber and Davis Counties
2955 Harrison Blvd.
Suite 202
Ogden UT 84403