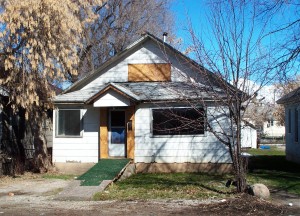 Through volunteer labor, professional expertise and tax-deductible donations, we obtain land and build simple, decent homes in Davis and Weber Counties. Families who meet our qualifications help build, then purchase the home at no profit to our organization.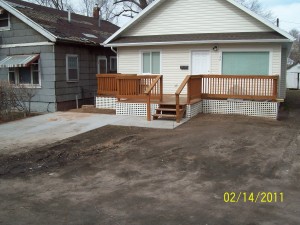 Their monthly payments go into a revolving fund to help build more homes. Families must have need, be able to pay, and be willing to partner with our organization. New homeowners have a unique pride in this home, which has given them a "hand up", not a "hand-out." Families and communities thrive when everyone has a sturdy, safe, nurturing place to call home.
Habitat for humanity builds new and affordable homes, renovates existing homes, and repairs the homes in the local communities. We only work on the exterior part of the homes. We have different types of builds, partnering with women, men, veterans, and anyone who would like to volunteer.
---
In Development
Our selected families have been chosen for the 2017 year. These local families have gone through the different requirements in order to be selected by Habitat for Humanity of Weber and Davis Counties. We build more than a house. We make a difference in lives. Come join us in our efforts to help these families and better the local community. Volunteer Today! Check out our Build page for more information. 
Travis Parsons

Diaz Family

Guzam Family
---
Completed Habitat Homes
Meet our current Habitat Homeowners.
Thomas Family

Hinds Family
Guerrero Family
When we first met Elizabeth Guerrero and her 2 children, Jaylin and Joshua they were living in a run-down, 1 bedroom apartment in Ogden. Elizabeth is a single mother who moved to Utah in 2008 and was eager to have her own a home for her children to grow up in and for them to have a yard of their own to play in. Their dreams came true when Elizabeth and her children moved into their home on Doxey street in Ogden. Elizabeth gave a 2-page speech both in English and in Spanish to show her appreciation to everyone who helped her family!
Olsen Family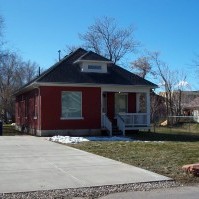 The Olsen family consists of Brent and Joy and their 3 children, Jordan, Kaleb and TyAnne. The family was living in a terribly run down 2 bedroom apartment in Ogden. They worked incredibly hard and received the keys to their new home on Doxey street in Ogden, UT in record time in December of 2008. It was very rewarding watching the 2 boys playing football in their front yard on that first day, what a dream come true!
Allen Family
Tina Allen is a single mother of six children. Although Tina works full-time as an elementary school teacher in the Weber School District, she had failed to qualify for a conventional loan for even the most modest home for her family. When we first met the Allen family, the seven of them were living in a terribly run-down and unsafe two bedroom trailer in Roy. With the generous help of our Layton home sponsor, Ogden University First Stake, and many other volunteers and donors, the Allens moved into their new Habitat home on Cowley Street in Layton during April 2006.
Barnett Family
When we first met Bill and Denise Barnett, they were living in an older two bedroom home in Ogden with their four young children and Denise's ailing father. There were many problems with their rental home, but more than anything, the Barnetts really needed a one-story, wheelchair-accessible home so that their youngest son, who is challenged by spina bifida, could move around the house as freely as his siblings. During August 2004, we completed a new, wheelchair-accessible home for the Barnett family on Pingree Street in Ogden. Bill, Denise, their three sons and one daughter now live there. Bill works as an auto technician in Ogden.
Cabreras Family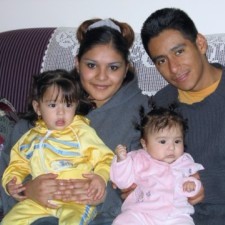 When we first met Fernando and Lizeth Cabrera, they were among eleven extended family members living in Fernando's parents' one bedroom home in Ogden. With the help of hundreds of volunteers, as well as generous donations of money, building materials, and professional labor, we completed the renovation of an older home in Ogden during April 2004 for the Cabrera family. Fernando, Lizeth, and their two daughters now live in their renovated Habitat home on Pingree Avenue in Ogden. Fernando works in construction, while Lizeth works as a hostess at a local restaurant. The Barnetts and Cabreras proved to be great partners with Habitat, each family contributing hundreds of hours of "sweat equity" towards the construction of both homes. The two families are now neighbors.
Ceja Family
Mauricio and Mayra Ceja and their three children stand beside the front door of their new 3-bedroom home. They and other volunteers had been working hard to finish building the home on 27th Street in Ogden. Once construction was done and the Cejas finished earning their 500 hours of "sweat equity", they were able to move out of their 1960's model trailer into their new, safe, decent, and affordable Habitat home. All of the kids are excited to have a real yard to play in.